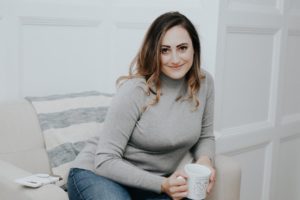 Alana Wakeman joined the family business with her parents Don and Cindy as their assistant for 3 years, becoming a licensed Realtor in 2005 and obtaining her Broker's license in 2016. After servicing the Cambridge, KW, Guelph and Brantford markets for over 10 years, Alana moved to London, Ontario and has expanded her service areas to include London, St. Thomas, Strathroy, Woodstock, Ingersoll and surrounding communities, while still being active in sales in her hometown. A self-professed "house nerd," Alana is proud to say she loves her career and is focused on educating buyers and sellers so they understand the process every step of the way.
Alana also has a passion for charity work, and has been involved with many organizations and events over the years, including planning 2 "Yard Sale for the Cure" community yard sales, benefiting the Canadian Breast Cancer Foundation, organizing annual holiday fundraisers within her office to support Cambridge Firefighters Basket Fund, Cambridge Self Help Food Bank, and Cambridge Shelter Corporation, and sat for 3 years on multiple planning committees with the Cambridge Shelter Corporation. Recently, Alana served on the Professional Standards Committee with the Cambridge Association of Realtors. Another priority in her life is supporting local and small businesses and giving back to the community, and she is currently a Parkbench Local Leader®  for the Byron, Riverbend, Lambeth and Talbot neighbourhoods in London.
When she's not working, you can find Alana spending time with her husband Kyle and two toddlers, Piper and Nash, in the kitchen revelling in cooking and entertaining for loved ones, or dreaming up their latest home reno or DIY design project.